ADC Office to be setup at Khanna: CM
Author(s): City Air NewsIssru (Ludhiana), August 15- Punjab Chief Minister Parkash Singh Badal today called upon the people of Punjab to work in unison with the SAD-BJP government and play a proactive role in strengthening the state of...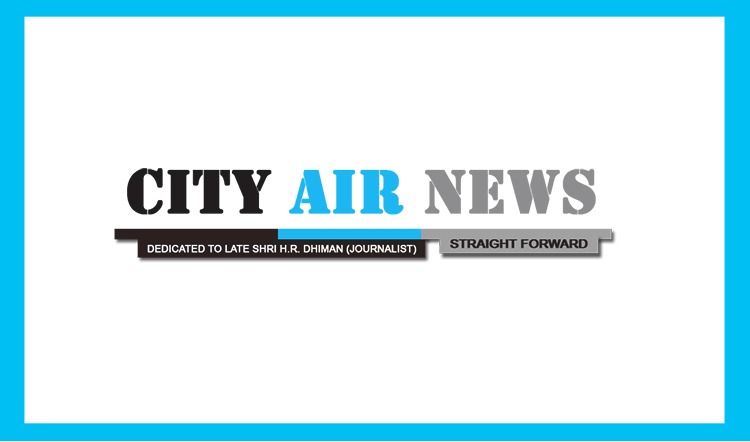 Issru (Ludhiana), August 15- Punjab Chief Minister Parkash Singh Badal today called upon the people of Punjab to work in unison with the SAD-BJP government and play a proactive role in strengthening the state of Punjab to regain its glory as a front-runner state of the country in all the aspects.
Addressing the mammoth gathering at a state -level function organised here to commemorate the martyrdom may of Shaheed Master Karnail Singh  Issru, the first Punjabi who laid down his life during 'Goa Liberation Movement' and Shaheed Bhupinder Singh Issru, who had sacrificed his life for the welfare of peasantry, Badal  said, "Punjab has always  strive hard to protect the honour of the country at all fronts be it the Pre-independence period or the post-independence, but unfortunately due to certain narrow political interests of the Congress party that has ruled the country maximum, Punjab had never been reciprocated by the Center for its immense contributions."
Badal said that even knowing the fact that 80% sacrifices were made by the Punjabis in the National Independence struggle, the Central government had always over sited the patriotic spirit of Punjab and deprived them of their legitimate rights.
Badal also regretted that even after the 65 years of Independence, the dreams of our martyrs were still not fulfilled as number of social issues like poverty, unemployment, illiteracy, poor health care facilities etc. were still remained unresolved which needed some serious efforts, but with wrongly constituted anti-people policies of the Congress regime these issues could never be sorted out. He said that under these circumstances it became more essential to bring a complete change in the Center by defeating Congress and its alliance parties in the forth-coming Parliamentary elections-2014.
Badal said that it was our bounden duty to erect more and more monuments to showcase our rich cultural legacy and to commemorate our martyrs who made supreme sacrifices for the freedom of our country.
These memorials would also inspired our future generations and inculcate the values of patriotism and nationalism in them, he added.
"To fulfil these commitments SAD-BJP government has initiated a ambitious programme to construct a world class Freedom Martyrs' Memorial (Jang-e-Azadi) at a cost of Rs. 100 crore at Kartarpur, in commemoration of the remarkable contribution made by the freedom fighters of our country in general and Punjabis in particular during the National freedom struggle.
The chief minister further said that the SAD-BJP government had provided employment to about 1.5 lakh youth during its previous regime and to further enhance the prospects of employability of our youth a network of skill development Centres was also being set up.
Appreciating the efforts of Area In-charge SAD Khanna Ranjit SinghTalwandi, the Chief Minister announced to establish ADC office at Khana besides approving all the development programmes put-forth by the people of Khanna constituency in general and Issru in particular.
On this occasion, Badal also appreciated the Congress leader Bhalinder Singh advocate who joined SAD alongwith his thousands of supporters and honoured him and his supporters by presenting Siropaws (Rob of honour).
On this occasion Badal also honored Bibi Charanjit Kaur widow of Shaheed Karnail Singh.
Earlier, Badal alongwith other leaders paid floral tributes on the statue of Shaheed Karnail Singh Issru.
Prominent amongst who spoke on this occasion included, Advisor to the Chief Minister Mahesh Inder Singh Grewal, Santa Singh Umedpuri Chairman SSS Board, Darshan Singh Shivalik MLA, Balwant Singh Ramuwalia, Area In-charge SAD Khanna Ranjit Singh Talwandi, Area In-charge SAD Payal Inder Iqbal Singh Atwal, District President BJP Sandeep Kumar, Jathedar Kirpal Singh Khirnia and Iqbal Singh Channi.
Date:
Wednesday, August 15, 2012