5th NATIONAL SPACE CONFERENCE KICK STARTS
Author(s): City Air News5th National Conference on Space & ISRO Exhibition started at Auditorium, Government Medical College & Hospital, Sec 32, Chandigarh. photo: city air news Chandigarh, October 25, 2016: The 5th National Conference...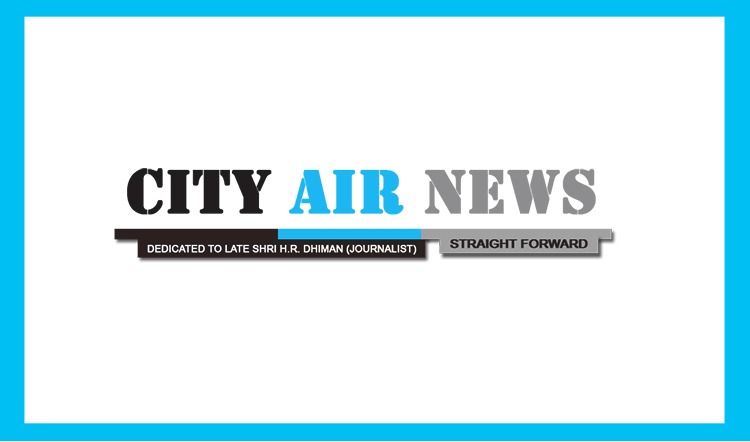 Chandigarh, October 25, 2016: The 5th National Conference on Space 2016 (ISRO'S recent landmark missions) & ISRO Exhibition, which is being hosted by Dikshant International & Global Schools in Association with International Space Society (ISS) and Indian Space Research Organisation (ISRO), has started. Day 1 of the Space Science Showcase was held at Auditorium, Government Medical College & Hospital (GMCH), Sec 32. The Conference was attended by as many as 700 students from schools across tricity & adjoining regions. Dr N. Satyamurthy, Director IISER Mohali was the Chief Guest.
The pace was set with a captivating talk on Astrosat by Professor J S Bagla IISER, Mohali. It was explained that Astrosat was India's first major space based Astronomy Satellite that was launched in September 2015. The advantage of Astrosat is that it is capable of studying multi-wavelengths at the same time. Prof Bagla said that Astrosat was equipped to study wavelengths in the range of 0.1 up-to 1000 angstroms & that it's SSM Sky Scanning Monitor can scan the sky in just 10 mins.
Prof. Suresh Naik a Former Group Director of ISRO & Chairman, ISS delivered a very interesting talk. He explained lucidly the working of a satellite & how it is put into outer space orbits using launch vehicles. He focused on India's Chandrayaan - I & Mangalyaan missions. His talk was interspersed with results of these missions & their interpretations. Prof Naik said that both the missions were a success in the first go which has never happened in missions of other countries. "Chandrayaan I's biggest achievement was concrete evidence of water on Moon. In Chandrayaan II a Lander & Rover will be put on surface of Moon through GSLV Mark II, it will be launched in end of 2017. Mangalyaan II will be launched in 2020. Aditya a satellite to study sun will be sent in 2019." Said Naik.
Dr. M C Uttam who is currently working as Director, ISRO Space Technology Cell, University of Pune, gave an informative talk on GSLV mission with Cryogenic Engine. He said that India's achievement has been making a completely indigenous Cryogenic engine which is capable to launch much heavier satellites through Geosynchronous Satellite Launch Vehicle (GSLV).
In the end a session conducted by Prof Suresh Naik on Career opportunities in ISRO enthralled the young audience in the auditorium. Sameer Sharma, Class IX, Dikshant International School said, "I was enthused with the talk on accomplishments of Chandrayaan I & Mangalyaan missions. The sessions were very informative." Dhananjay Goel, Class IX, Mind Tree School, Ambala said, "Rocket Science is a difficult subject but it was explained in such a simple way by the experts. It has been a great learning experience."
Meanwhile, Dikshant Group of schools has honoured veteran space scientist Suresh Naik, "Dikshant International School's Planetarium will be named after space scientist Suresh Naik & we will establish Suresh Naik Centre for Excellence in Planetary sciences in our Global School Campus." Said Mitul Dikshit, Chairman, Dikshant Group of Schools.
It is noteworthy that the concluding day of 5th National Space Conference & ISRO Exhibition - 26th October, will see the inauguration of an ISRO Exhibition at Dikshant Global School, VIP Road, Zirakpur by Prof Suresh Naik at 10 am.
Date:
Tuesday, October 25, 2016