5 Enthralling Adventure Destinations to Head to in the Coming Diwali Break/ By Kapil Goswamy
Does the prospect of travelling to a challenging destination bring on an adrenaline rush? Do you feel animated at the thought of trekking in difficult mountain terrain?Does your idea of adventure include spooky misadventure? If your answers...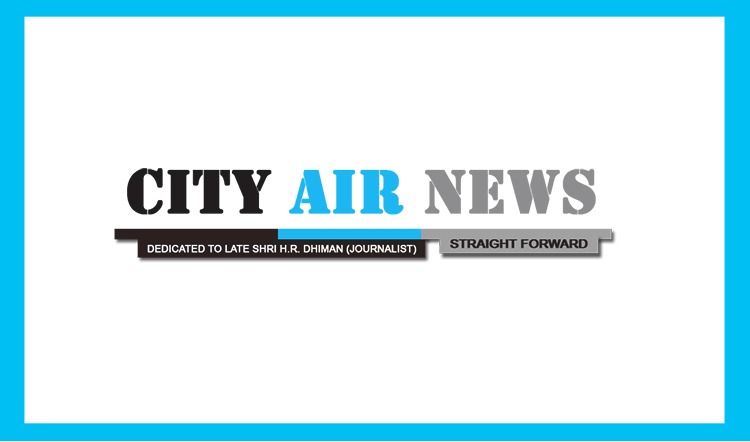 Does the prospect of travelling to a challenging destination bring on an adrenaline rush? Do you feel animated at the thought of trekking in difficult mountain terrain?Does your idea of adventure include spooky misadventure?
If your answers to these questions areyes, you are an adventure junky.
Bur adventure tourism is not everyone's cup of tea. It needs determination and willpower, but it has its rewards. It gives you a high and helps build self-confidence. For adventure enthusiasts the quest is never-ending. Fret not if you don't have a lot of time to for long trips to faraway places, even a short trip to an offbeat getaway with friends or family can be exciting. Here are some adventure trip ideas for you.
River Rafting in Rishikesh
If you are a true adventure seeker, river rafting in Rishikesh could be your gateway to bliss. All you need to do is to head for this small town near Haridwar with a group of friends. Once there, get into a strong inflatable boat and experience Mother Nature at its wildest! Riding the swift power of the Ganga will convince you that there is nothing more adventurous than this. The exhilaration is heightened by the breathtakingly beautiful surroundings. So whether you are a novice, or an expert, Rishikesh provides the perfect rafting and adventure opportunity. A number of rapids across different grades and stretches make it convenient for you to choose the difficulty level of the excursion you undertake. It's an activity that is challenging and delightful at the same time. Try it. It might be the beginning of the addiction.
Caving in Meghalaya
Meghalaya is a hidden treasure trove when it comes to adventure! This north-eastern state has some enchanting caves, waterfalls, hills, and mountains. The Khasi and the Jaintia hills are two of the popular ones where you can go cave-hunting. KremMawkhyrdop, Krem Dam, KremLymput and KremMawjymbuin are other popular spots explored by adventure enthusiasts. These deep, dark, and watery caves offer an incredible experience full of thrill.
Another famous adventure destination in Meghalaya is the famous double-decker root bridge near Cherrapunji. The 3 km-long trek starts at Tyrna village near Cherrapunji. It is a challenging climb with 3,500 stairs and involves crossing the narrow steel suspension bridges built over raging rivers. Carry some energy bars and don't forget a first aid kit, you never what creatures you may meet on the way. Wear comfortable shoes that provide a good grip during ascent. Once you reach the spot you will be awestruck by the man-made wonder (built by the Khasi tribe) -- a strong web of tangled root bridges connecting two banks.
Tiger Spotting in Sundarbans
Sundarbans, a swampy region of shift tides located on the Bay of Bengal, is another preferred destination for adventure and wildlife seekers. Sundarban National Park, home to the rare and beautiful Royal Bengal Tiger, has been declared a 'World Heritage Site' by UNESCO. Tiger spotting is the key attraction here, but there is lots more adventure you can hope to have. The Sundarbans have a wide array of wildlife unseen in most parts of the world -- crocodiles, pythons, monkeys, and some 260 species of birds. What more would you want to encounter?
Consider renting a boat or steamer and set sail in the morning. The cruise inside dense mangrove forests and creeks through river canals is exhilarating. You may consider a night stay at the Sudhanyakhali watch tower. This watch tower has a capacity to host 25 persons at a time. There is a sweet water pond in the vicinity where animals come to drink water. Behind the pond are stretches of land bereft of any vegetation where one can sight animals from a distance. If you're lucky, and use your keen, patient eye, you might even spot the Royal Bengal tiger.
Ghost Spoting in Bhangarh
If your idea of adventure includes spooky experiences, Bhangarh is a destination worth exploring. An abandoned village near Alwar in Rajasthan, Bhangarh is famed as the most haunted place in Asia.It'saround100 km from Jaipur. The last stretch of the journey is a bit tough as you move along havelis, ramparts and temples on deserted, uneven roads. But, adventure tourists don't mind it.
Almost everything at Bhangarh is shrouded by mystery; you can actually smell the air of spookiness as you climb up the fort and see the gigantic terrain of ruins surrounding the fort. Although it is not advisable to stay here after sunset, many daredevils do spenda night stay inside the fort in the quest of paranormal activity.
Trekking to Gaumukh
Gangotri (the source of the Ganges) to Gaumukh is an 18 km-long excursion, meant for the devout or for adventure junkies like you. The grand view of glistening Gaumukh glacier comes as the final prize. The shrine of Gangotri is perched up at 3200 m and surrounded by coniferous trees. Before setting out for the trek, remember to put a route map, a torch, a raincoat, and a first-aid kit in your backpack. The initial ascent is a good warm-up. Enjoy your rendezvous with towering mountains and challenging terrains alongside the Bhagirathi.
As you climb higher, the amazing transformation of landscape will overwhelm you. The trek may take you to 3 days or more, depending on your speed and the weather. Once you reach Gaumukh, take a 'holy' dip in the icy water. If you plan to trek up to Tapovan, you need to be careful; it is a challenging trekking route with some dangerous crevasses. Happy trekking!
(Mr Kapil Goswamy is MD and Founder, BigBreaks.com)
Date:
Tuesday, October 25, 2016