25th Thalassemia Day Celebrated at CMCH
Author(s): City Air News25th Thalassemia Day being celebrated at CMCH, Ludhiana on Tuesday. Ludhiana, May 17, 2016: zhe Department of Paediatrics & Transfusion Medicine in collaboration with Punjab Thalassemics' Welfare Society (PTWS)...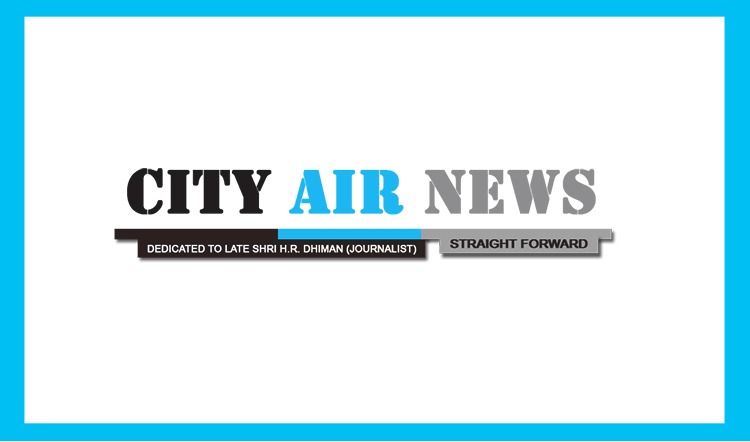 Ludhiana, May 17, 2016: zhe Department of Paediatrics & Transfusion Medicine in collaboration with Punjab Thalassemics' Welfare Society (PTWS) celebrated the 25th International Thalassemia Day in Christian Medical College & Hospital, Ludhiana. To mark this event an inter-medical college competition was held inviting all medical colleges of Punjab to design posters in English and Punjabi along with Punjab radio jingle with the theme "Thalassemia free Punjab 2020". The event was inaugurated by Chief Guest Dr. Ranjit Guru, Deputy Director, Health and Family welfare Punjab. The Guests of honor for the occasion were Dr. Renu Chhatwal, Civil Surgeon, Ludhiana and Dr. Kim J Mammen, Associate Director, CMCH, Ludhiana.
Addressing the august gathering Dr. Ranjit Guru enlightened all regarding outstanding steps being taken by the Punjab government to spread awareness regarding prevention strategies for thalassemia. Speaking on the occasion Dr. Renu Chhatwal urged everyone to get themselves tested for thalassemia carrier status. Dr. Kim Mammen also emphasized the preventive aspects to reduce the burden of thalassemia major. During the welcome address, Dr. Jugesh Chhatwal, HOD Paediatrics informed the audience that the institute delivers comprehensive care for thalassemics from womb to wellbeing.
Dr. William Bhatti, Medical Superintendent, CMCH along with Dr. Amrit Matthew, Dr. Kavita Bhatti, Dr. Ranjit Mashon, and Dr. Joseph John highlighted the exceptional care being provided to the patients of Thalassemia through Center of Excellence (CoE) established at CMCH.
The function was attended by a large number of thalassemic children and their families. Among the audience were many children who have been cured of the disease after undergoing bone marrow transplant in CMCH, who cheered for all the winners of inter-medical college competition.
Mrs. Rashmi Karwa President PTWS thanked all the doctors of CMCH for their efforts in caring for the thalassemics. The function was brought to a close by a vote of thanks from Dr. Praveen Sobti Co-Ordinator CoE who hoped that with these kinds of events we can spread more awareness and achieve a Thalassemia free Punjab by 2020.
In addition to this a blood donation camp was held in the Blood-Bank CMCH where medical professionals donated over 250 units of blood for thalassemic and needy patients. The winners for the radio jingle in Punjabi was Paramjot Kaur from CMCH Ludhiana, Dr. Shruti from DMCH Ludhiana got 2nd position. First prize for poster making competition in English was won by Ramandeep, from DMCH, and 2nd position by Gurleen Kaur from Sri Guru Ram Das Institute of Medical Sciences & Research, Amritsar. For poster making in Punjabi Rodel Robert Gill and Yogita Mangat both from CMCH, Ludhiana bagged first and second prize respectively.