25000 plus visit 4th India International cycle, fitness and outdoor expo; Rs 500-Cr business queries
Author(s): City Air NewsAvon Cycles on Sunday organising Cyclothon, spread the message to save environment at Ludhiana. Ludhiana, March 20, 2016: Three days long 4th India International cycle, fitness and outdoor expo came to end at Govt...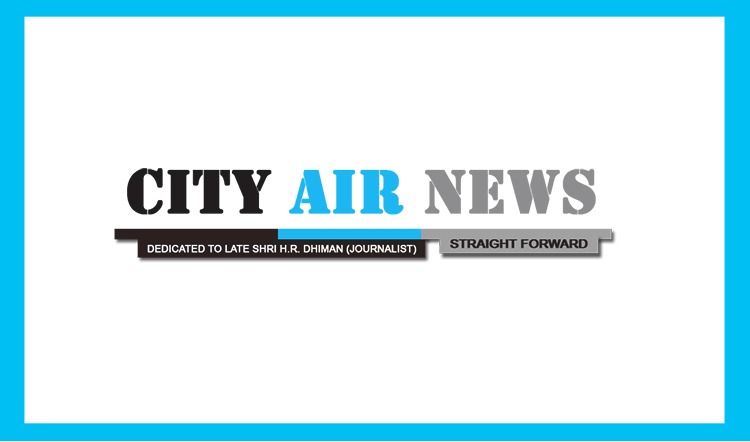 Ludhiana, March 20, 2016: Three days long 4th India International cycle, fitness and outdoor expo came to end at Govt College for Girls on Sunday. Last day the
companies showcased different colour bicycles in the expo. This is perhaps for the first time that cycle industry has launched different colour cycles like hosiery industry. Till last day more than 25000 visitors visited the expo while industrialists also received business queries worth Rs 500 crores. It is a clear indication that expo became successful and city based industrialists bumper orders. The organizers told that next time the expo would be organized at large scale and they would try to bring international companies in the expo.
They shared that they have fixed a target to bring more 300 exhibitor companies in the expo next year.
On the last day advisor to CM Maheshinder Singh Grewal and Congress MLA Bharat Bhushan Ashu reached in the expo. Grewal honoured the exhibitor companies while Ashu celebrated his birthday with businessmen.
Giving a tough competition to China and Taiwan the company Appu International which is providing parts to Mercedes launched a bicycle in just Rs 2700. Owner of the company Padam Aul told that cycle has been manufactured with great technique and it would give tough competition to cycles manufactured by foreign countries. He told that his company has launched more 5 to 6 models in the expo.
Meanwhile owner of Surinder Cycles, Surinder Saundh told that at present total turnover of their company is around Rs 300 crores which is at par from any other cycle parts manufacturing unit. He shared that they have been adopting best techniques for manufacturing the cycle parts and for this he has even visited the cycle plants in foreign countries.
Owner of Hippo Cycles Nalin and Ravi Mahajan told that they have launched various single speed and multi speed bicycles in the market.They have also launched fancy cycles in different colours in the market. This is for the first time that industry has focused on the colours of the cycles and they are hopeful of receiving good response from the customers. They shared that they would launched new models very shortly.
Fashion Show and Body Building Competition organized on last day.
On the last day of expo fashion show and body building competition was also organized by district President of Shiromani Akali Dal Gurdeep Singh Gosha. He told that it was their responsibility to organize such events to keep youngsters away from the drugs menace. He told that they are also distributing milk in front of all liquor vends just to create awareness among the youngsters. The participants who achieved position in the competitions were honoured in the end.
Avon Cycles organize Cyclothon, spread the message to save environment on Sunday.
City' renowned company Avon Cycles organized a cycle rally on Sunday for spreading the message of clean environment and healthy society under their clean city mission. The rally started from Circuit House and it was flagged off by ADC Ajay Sood, MD Avon Cycles Onkar Singh Pahwa, Joint MD Rishi Pahwa and Executive President BS Dhiman.
Despite rainy weather there was great excitement among people to participate in the cycle rally. People belonging to each age group that is from children to old men participate in the cycle rally. The main objective behind this cycle rally is to promote cycling among the city residents and it would also help in reducing increasing pollution level of the industrial town.